Aleksander Neradko Head of the Federal Air Transport Agency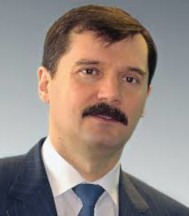 On behalf of the Federal Air Transport Agency and on my own behalf, I am pleased to welcome you to the XV International Helicopter Industry Exhibition HeliRussia 2022!
This year, Russian aviation industry has faced unprecedented challenges. Today, shareholder effort consolidation, those from various industry sectors, is crucial, both from the State and companies also each expert. Now the priority task is to mobilize all processes and aspire forward only. 
Within last few years domestic helicopter industry has been developing dynamically, new aircrafts are being produced, federal projects in the field of aviation are being implemented. All that confirms the growing demand at the helicopter market also as a result, the importance and relevance of the HeliRussia International Helicopter Industry Exhibition, proving itself to be a reputable site for successful operation over years!
I am sure that the exhibition of that year, hold for the fifteenth time, will continue the trend successfully consolidating the ideas and plans of the participants, topical issues will be raised and constructive settlements will be developed targeted to the development of helicopter design in that current economic environment.
Sincerely, wish the organizers to successfully hold the event and thereby contribute to building market strength of our country as a leading helicopter power also wish the participants and guests fruitful work and new projects.
A.V. Neradko
Head of the Federal Air Transport Agency