Denis Manturov, Minister of Industry and Trade of Russian Federation
To Organisers, Participants and Visitors to the 13th International Helicopter Industry Exhibition  HeliRussia 2020!
Dear organizers, participants and visitors!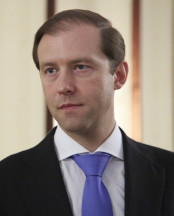 On behalf of the Ministry of Industry and Trade of the Russian Federation and me personally, I'm pleased to welcome you to the 13th International Helicopter Industry Exhibition HeliRussia 2020.
Annually experts in helicopter industry gather at IEC Crocus premises, manufacturers of helicopter equipment, operators, regulators of the industry from the state also fans. Innovations, new models are presented at the venue, hot topics and, problems are discussed and ways of solutions are developed also new projects are implemented. 
Industry exhibition is an indicator of industry importance since it allows to exchange experience, establish new trade connections with foreign partners, give start in life to the emerging technologies a few years ago seeming unattainable. Annual increase in the number of participants and geographic growth of the exhibition contributes to the formation of close international community and determines development vector of both the domestic helicopter aviation and the world aerospace industry altogether.
I wish all HeliRussia participants fruitful work, success in business cooperation with the partners, also express my respect to organizers, their work for 13 years has made an invaluable contribution to our country image as a great aviation empire.
Minister of Industry and Trade of Russian Federation
Denis Manturov