Denis Manturov, Minister of Industry and Trade of Russian Federation
To organizers, participants and visitors of the XII International Helicopter Industry Exhibition HeliRussia 2019
On behalf of the Ministry of Industry and Trade of the Russian Federation and on my own, I am glad to welcome you at the XII International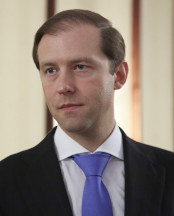 Helicopter Industry Exhibition HeliRussia 2019.
Once again, we've gathered at Crocus Expo to see the advanced achievements of the domestic and international helicopter industry. HeliRussia serves as a great ground for this purpose – it allows you to get a full scope of information on current status, topical issues and outlook of the industry.
Helicopter building is one of the "business cards" of our country, a matter of particular pride for design, production and operational achievements. Our helicopters work around the globe, they are recognizable and enjoys unquestioned repute.
A wide range of companies are involved in helicopter production. Each of the helicopter's components – starting with the smallest – must be designed and manufactured with particular accuracy and quality. And I should note that Russian companies adequately solves these tasks.
I hope that this year we will see a lot of new promising projects that can further strengthen image of Russian helicopter industry as one of the leading high-tech domains.
I wish an effective and advantageous work to all the participants and guests of HeliRussia 2019!
Minister of Industry and Trade of the Russian Federation
Denis Manturov