HeliRussia 2020 is booked at 70%
The XIII International Helicopter Industry Exhibition HeliRussia 2020 to be held on 21 – 23, May in accordance with the Russian Government decree No. 1606-r of 19, July 2019.
The venue is the Crocus Expo IEC, pavilion № 1, halls № 3 and 4. The organizer of the expo is the Ministry of Industry and Trade of Russia. Event is initiated and supported by the Helicopter Industry Association.
As for this moment, 70% of the planned exhibition space is already booked by the participating companies.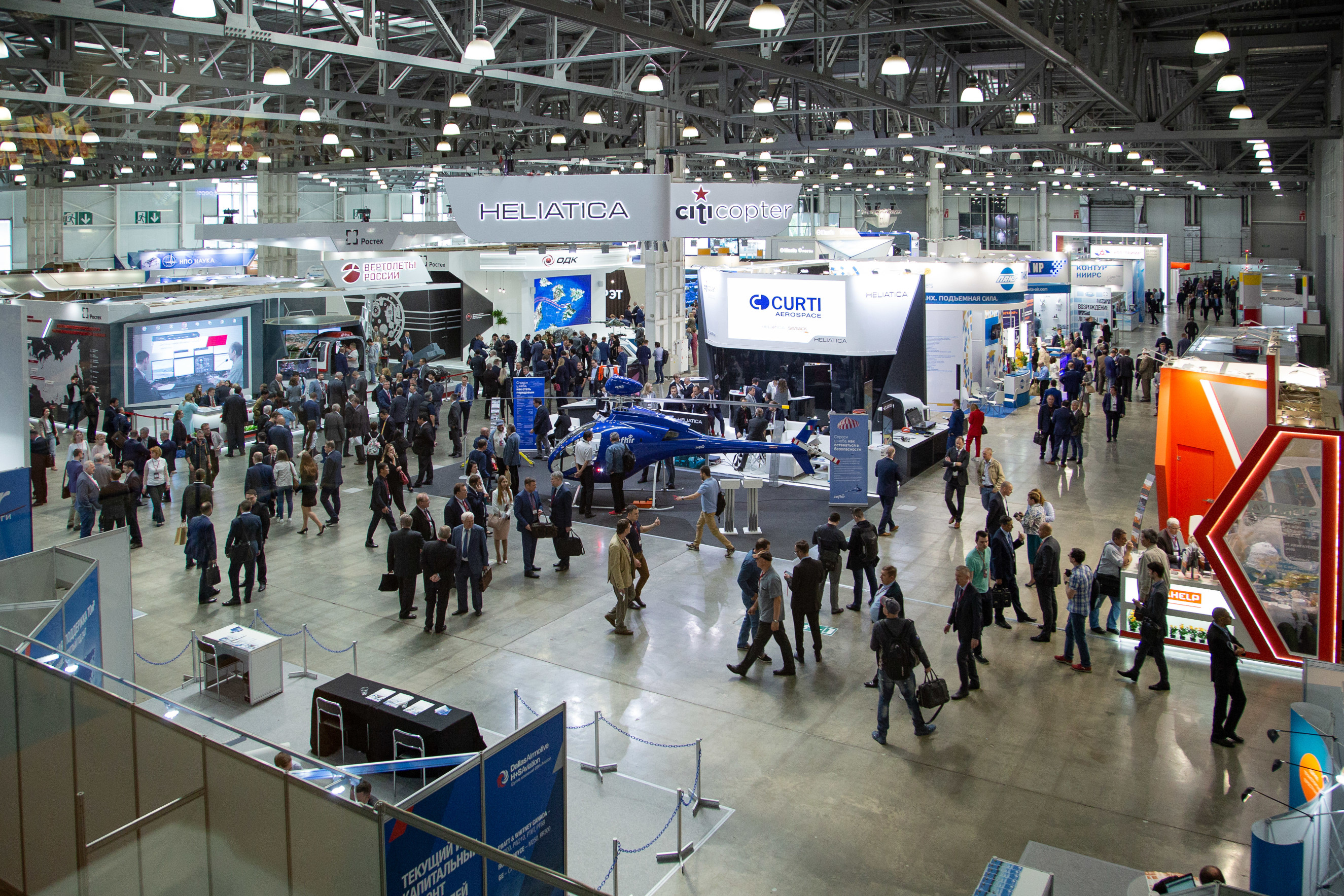 The expo demonstrates dynamics of sustained growth. HeliRussia 2019 was attended by 234 companies, 49 of them foreign from 20 countries worldwide making HeliRussia the largest helicopter expo in Europe and North Asia. Russian and international enterprises, representing almost all spheres of helicopter business activity, announced their participation in the expo forthcoming year.
2020 promises to become saturated and interesting year for the helicopter industry. Amongst most promising Russian innovations are the following models: Mi-171A3, VRT500, Ka-62, as well as the upgraded Ansat. International helicopter manufacturers pay considerable attention to the Russian market, with new helicopters being introduced – Leonardo AW189, Bell 505 Jet Ranger X, as well as Airbus H125 and H145 in the most modern configurations among them. HeliRussia, as a leading industry expo in the region, allows you to learn more about all the innovations of the industry in regard of the Russia & CIS market.
Contacts:
+7 (495) 477-33-18
+7 (495) 477-33-81