Russian Helicopters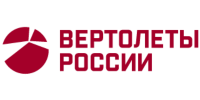 Russian Helicopters is a leading player in the global helicopter industry, the sole Russian rotorcraft designer and manufacturer and one of the few companies worldwide with the capability to design, manufacture, service and test modern civilian and military helicopters.
According to our data, there is over 8,000 Russian helicopters operating in over 100 countries. Russian Helicopters products account for approximately 90% of the rotorcraft market in Russia and about 13% of worldwide helicopter sales as for 2020.
Russian Helicopters boasts very strong R&D capabilities. The holding includes the 'Mil and Kamov' National Helicopter Center, which unites two rotorcraft-designing schools, whose authority is recognized throughout the world.
The company is focused on creating optimum conditions for operators in terms of the full life cycle service support and repair of Russian-made helicopters.
Tel.: +7 495 627-5545
Fax: +7 495 663-2210
E-mail: info@rhc.aero
ADD: 115054, Bolshaya Pionerskaya, 1, Moscow, Russia
WEB: http://www.russianhelicopters.aero/