Denis Manturov, Minister of Industry and Trade of Russian Federation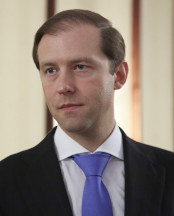 Dear Organizers, Participants and Visitors!
On behalf of the Ministry of Industry and Trade of the Russian Federation and on my own behalf, I'm pleased to welcome everyone to the XV International Helicopter Industry Exhibition – HeliRussia 2022!
Helicopter industry holds a unique position within Russian industry sector. International Helicopter Industry Exhibition HeliRussia plays a significant role in Russian industrial sector also worldwide, demonstrating not only recent development in the field of helicopter technology and auxiliary equipment, providing an opportunity to get acquainted with products and technologies, as well as promotes effective international cooperation in aviation industry.
This year the event has passed a significant date of fifteen years. All these years, the exhibition has served the main purpose – the development of cooperation in the helicopter industry, helping to identify topical issues in the industry and looking for the most effective ways to resolve them.
The official business program of the exhibition, annually rich, traditionally gathers high-class experts in the field of production, business and science, contributes to the solution of the goals set.
Sincerely hope for a successful and productive interaction of Helirussia 2022 participants directed towards achievement of all those goals. 
Wish to continue successfully to improve in performance, development and promotion of the domestic helicopter industry!
Minister of Industry and Trade of Russian Federation
Denis Manturov