Almost there: HeliRussia 2018 is 50 days away
The 11th International Helicopter Industry Exhibition HeliRussia 2018 is only 50 days away – the event will start on May 24th in Moscow. Most of the major market players are in, as of today, however industry companies can still join the expo and represent themselves at one of the world's largest and most reputable industry events.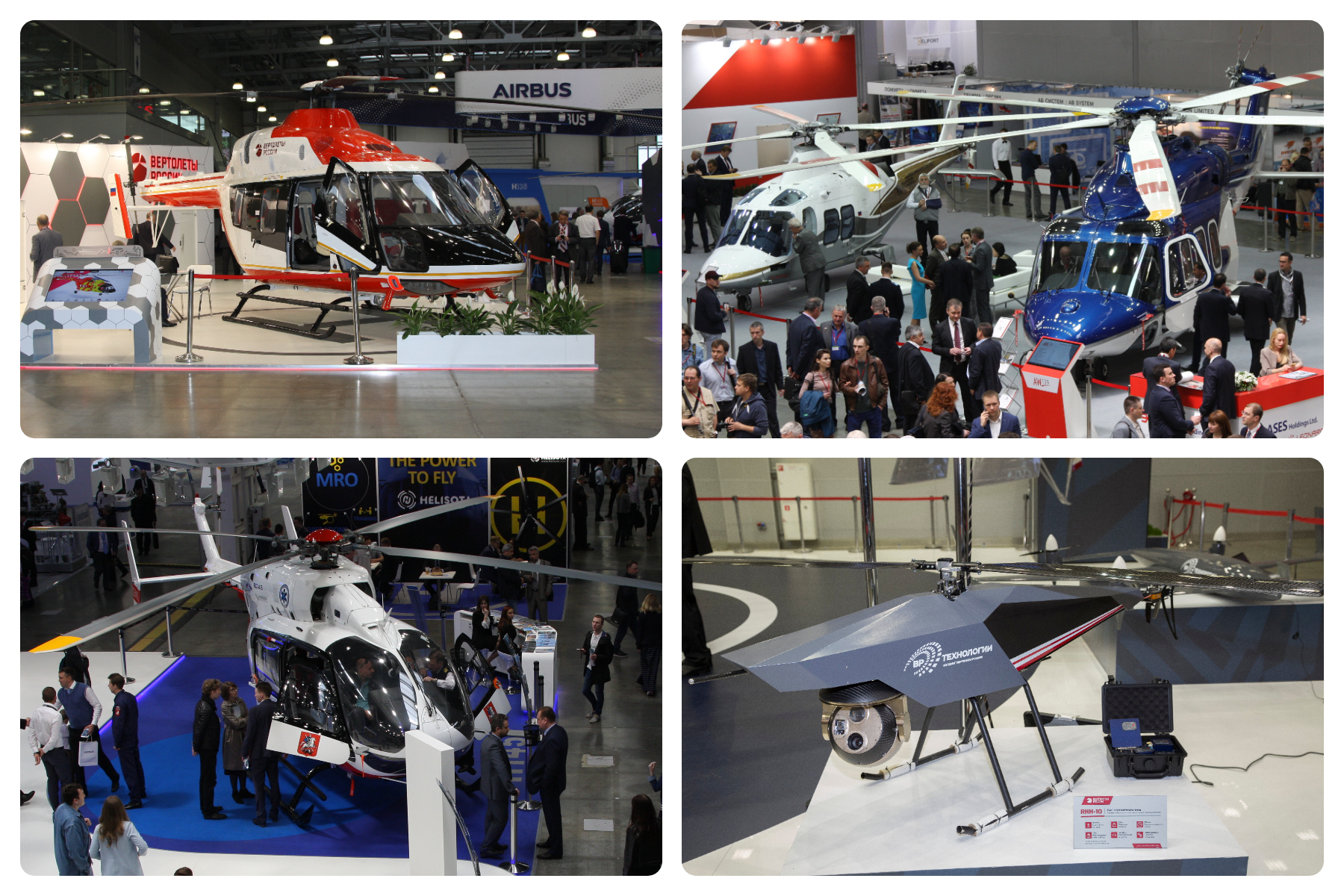 HeliRussia 2018 to be located in two new halls of the 3rd pavilion in Crocus Expo IEC. Participating companies represent Belarus, Belgium, China, Czech Republic, Finland, France, Germany, Great Britain, Iran, Italy, Libya, Lithuania, Malta, Poland, Russia, South Africa and USA. All global major helicopter manufacturers are amongst the exhibitors. Participation of companies involved in helicopter engines production, aircraft equipment supply and high-tech aviation materials has noticeably increased. Applications from new participants are accepted up to April 13.
The program of the expo promises to be utterly interesting. Both civil and military exhibits to be displayed. Especially rich segment is light helicopters – premieres of several projects in this category  are expected at HeliRussia 2018.
The business program of the expo also will be featuring several premieres – new conferences on aircraft engines, agricultural aviation and the military-technical cooperation life span to be held. Traditional events on helicopter market, medevac aviation and helicopter avionics will also take place.
HeliRussia enjoys the attention of high-level officials of federal, regional and aviation authorities, that attends both the display and business program. In 2017, the number of visitors of the expo reached 12,000 people, with a large proportion traditionally being industry professionals, customers, medium and high-level executives.
Media accreditation and visitor registration is now opened at the HeliRussia.ru website. Visitors of the expo should fill the Registration form in Visitors section and follow the further instructions. The ticket price for the expo remains unchanged and is set at 500 RUB (approx. 7 EUR or 8,5 USD). Registration will also be available directly at the venue during the event dates.
HeliRussia 2018 will run from May 24 to 26 at Crocus Expo IEC. It is held by the Ministry of Industry and Trade of Russia with the initiative and support from the Helicopter Industry Association.
---
Contact details:
+7 (495) 477-33-18
+7 (495) 477-33-81